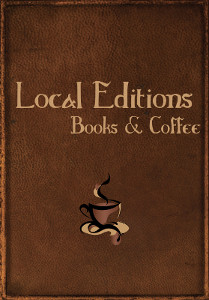 Meet local authors in Longmont this Wednesday
There's a new(ish) Meetup.com group in the area, and it sounds really exciting. It's called Longmont Meet The Authors and it does exactly what it says on the tin. You come to their meetups in Longmont, you get to meet local authors. How cool is that?
(This, by the way, was the blog post I was going to publish to Examiner back on Thursday. But since Examiner and I seem to be done with each other, you get it here! Enjoy.)
So I heard about the way I usually hear about new Meetup.com groups, which is by having signed up for notifications relevant to my interest. I hear about enough new Meetup.com groups that way that I could probably do a monthly series about "Newest writing meetups in the Boulder area!" and never hurt for material. (I also hear about a lot of new Meetup.com groups that aren't much to do with writing, despite that "Writing" is the only interest I've listed on my profile. I suspect some meetup leaders choose their "we're about" tags somewhat indiscriminately.)
Anyway, having heard about the group some couple months ago, I'm a little annoyed with myself for not having gone to a meetup yet. I'm hoping to make this next one:
Meet New Authors
Who: Debra Jason (Millionaire Marketing on a Shoestring Budget)
Who Else: Stan Moore (Mister Moffat's Road)
When: Wednesday, October 21, 6:30-8:00 PM
Where: Local Editions Books and Coffee
(2919 17th Ave. Ste. 110, Longmont, CO)
Debra Jason's book is about business promotion and social media. Stan Moore's is about the namesake of the Moffat Tunnel--the man with the plan to build a railway line from Denver to Salt Lake City. As for Local Editions, it sounds like the perfect place for this particular Meetup.com group; it's a tiny little bookstore that carries absolutely nothing but books by local authors. And if you are a local author, you should probably introduce yourself to the proprietors...
...one of whom, coincidentally, is the organizer of Longmont Meet The Authors. Funny how that works...
So, in short: Join local meetup, go to local bookstore, meet local authors and buy their books. Winning!