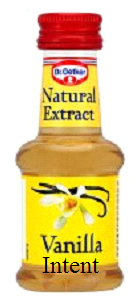 YPP Weekend Blockades, Dec 12: pure vanilla extract for fairness and fun
Meridian flag Barely Dressed decided there wasn't enough action on the ocean, so they dropped a war chest on Napi Peak just to shake things up. Defending flag Imperial Coalition promptly counterdropped on Stormy Fell. This means war! But hopefully a fair and fun one.
On Cerulean, Babylon is attacking Sushicide on Namath Island. There is the usual stick figure intent art for you to enjoy.
And on Emerald, Coming in Hot is doing just that, attacking Black Flag on Kiwara Island. "Not bells or whistles - just a plain old intent." Admirable restraint!
Those were the highlights; here comes the complete schedule. Enjoy! (And did you get your Seal o' Piracy for December 2015 yet? My current hypothesis is that it takes three leagues for a session on station to count--does that match your experience?)
Doubloon Ocean Blockades
*** Saturday, December 12 ***
11:30 a.m. - Edgars Wahl, Opal Ocean
Defender: Strawhats
Attacker: Top Down Bottom Up

12:00 p.m. - Garden Cradle, Meridian Ocean
Brigand King attack!
Defender: Dragon Lords
Attacker: Chthonic Horde (9)

12:00 p.m. - Napi Peak, Meridian Ocean
Defender: Imperial Coalition
Attacker: Barely Dressed

12:00 p.m. - Iocane Island, Emerald Ocean
Brigand King attack!
Defender: Rebound
Attacker: Jinx (7)

12:01 p.m. - Stormy Fell, Meridian Ocean
Defender: Barely Dressed
Attacker: Imperial Coalition

1:09 p.m. - Amity Island, Emerald Ocean
Defender: Loose Lips Sink Ships
Attacker: Started from the Bottom

2:06 p.m. - Carmine Island, Meridian Ocean
Defender: Imperial Coalition
Attacker: Cream Pie

2:06 p.m. - Harmattan Island, Meridian Ocean
Defender: Imperial Coalition
Attacker: Cream Pie

5:00 p.m. - Spectre Island, Meridian Ocean
Defender: Alria
Attacker: Malicious Intent

5:41 p.m. - Hadrian Island, Meridian Ocean
Defender: Barely Dressed
Attacker: Alria

6:01 p.m. - Kiwara Island, Emerald Ocean
Defender: Black Flag
Attacker: Coming In Hot

8:03 p.m. - Tigerleaf Mountain, Meridian Ocean
Defender: Imperial Coalition
Attacker: Cream Pie

*** Sunday, December 13 ***
5:00 p.m. - Alkaid Island, Emerald Ocean
Event: 3 rounds, nonsinking
Hosted by: Qlimax Telecom

Subscription Ocean Blockades
*** Saturday, December 12 ***
11:44 p.m. - Namath Island, Cerulean Ocean
Defender: Sushicide
Attacker: Babylon