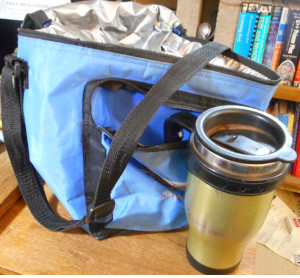 the more skating but also more eating take-out diet
My roller derby league is challenging its members to skate an ULTRAMARATHON IN MAY. There are sponsors, there will be prizes, there is certainly competition. And I can tell you right now, I am not likely to complete even Tier 1. I'll keep track of my miles, but I have pretty much zero ambition about it.
But now I'm curious. I have been doing a fair amount of street skating recently (if somewhat less over the past couple weeks since it's been raining off and on). How much of it am I doing? At the rate I'm doing it, how long will take me to accumulate 26.2 miles of skating?
What if all the skating I was doing was to pick up take-out meals?
(Could I stop using GrubHub entirely? There are so many reasons.)
Could I SKATE A TAKE-OUT MARATHON?
Last week Tuesday, the day that I and my computer received a visit from that onsite tech who was a total tool, I got it in my head to skate to My Ramen & Izakaya. I began placing the order online on the backup laptop while the tech finished up with my Dell Inspiron and prepared to leave. I hadn't quite finished placing the order when the computer stalled out in its attempt to load Windows. While the tech yelled at Dispatch over the phone, I stared longingly at the computer screen. Then I put on my gear and rolled around the house gathering facemask, bluetooth headphones, and wallet. The instant the tech left, I hit SUBMIT on my take-out order and rolled the heck out of there. I figured, by now, between the tech visit gone wrong and the exercise I was currently getting, I would deserve my tantanmen ramen and Japanese pancakes. And yes, I did deserve those tasty treats, even if I probably shouldn't have eaten them all in one sitting. I went to bed painfully full but very happy. Or, at least, considering the loss of the use of my good laptop, more happy than I would have been otherwise.
Distance skated: 1.58 miles.
That worked out so well, I thought I'd do it again yesterday. Only this time I was in the mood for Buddha Thai. John was game--I could put him down for medium-spicy tofu pad thai any old evening. Me, I got the drunken noodles with seafood combo. I skated there mostly along the streets, taking advantage of bike lanes and multi-use sidewalks. At the restaurant, I took off my wrist guards and donned the disposable gloves that the restaurant had made available on a table outside the door. I put the entrees into my old Rock Boat soft-side thermal tote and poured the Thai iced tea into my old Einstein Bros. to-go mug with lid. Then there was a minimal amount of cross-stepping across a corner of lawn after skating over to the nearest trash receptacle to dispose of the gloves and the plastic cup and straw. Then, back home to stuff myself silly!
Distance skated: 1.20 miles.
At this rate, I will probably not skate a take-out marathon in May. But if I do this instead of ordering delivery more often, I will certainly be getting good exercise to go along with my tasty food!